This month saw the inaugural Leasing Circle event take place in the artistic surroundings of the Andaz venue in London.
Hosted by Acquis Data Services, the event brought together a diverse group of people from across the asset finance sector, but all with one common goal – to actively counter fraud in the asset finance industry and thereby help protect their own companies and shareholders.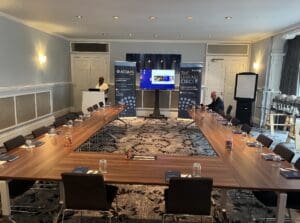 At the top of the agenda for the day was 'Lumia', which provides an opportunity for an industry-wide exposure register.  This product  has been developed by Acquis Data Services in order to surface unadvised customer exposures and to identify suspicious or irregular balance-sheet borrowing, whether large or small – and all of which became more of a real necessity for the industry following the very large Arena TV scandal.
Many of the faces around the table were instrumental in the development of this tool, so Lumia customers, prospective customers and other industry voices were all gathered there to talk about how they could now put this new tool properly to work for all those supporting it.
Industry veteran, Stephen Bassett opened the discussions, by reflecting on his 50 years experience in asset finance. During this time, he has seen the frequency of fraud increase exponentially, alongside the financial damage done by it and, as a direct result, he has become passionate about the sector working together to fight fraud. He said "Every day, at least one of us is hit by a fraud of some sort, but just by sharing the relevant data we could stop most of it in its tracks." He highly commended all those finance houses and individuals which had moved so fast to support the Lumia initiative and for giving it such momentum. He felt that anyone dragging their feet should seriously consider whether they really wanted to, or could afford to be, without this sort of credit information when considering future new exposures.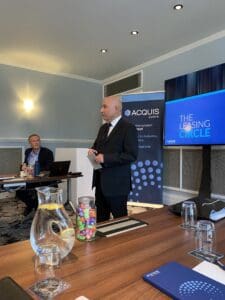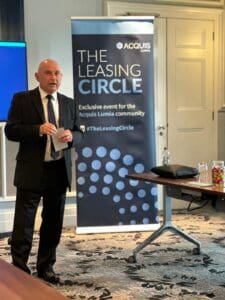 While Lumia is something that the industry has called for, it cannot work without that industry collaboration. It was therefore widely agreed that the first major goal for the platform is to get the majority of the asset finance industry signed up.  This would make it a very powerful tool that would potentially eliminating this type of fraud from our industry.
As it stands today, Lumia already has 37% of the industry fully signed up, and a further 40% who have committed to implementing the platform and providing their data. Once these are on board Lumia will have data from  77% of the market by volume and even in this initial phase of its rollout, subscribers will soon have the ability to spot emerging scandals.
While it was the Arena debacle which at long last spurred the industry into action, it's apparent that whether they were caught by it or not, everyone around the room knew this wouldn't be the last time we would see frauds like this attempted. In fact, as the cost-of-living crisis bites, and the economy takes a turn for the worse, concerns were raised over just how much worse things might get before they can get better.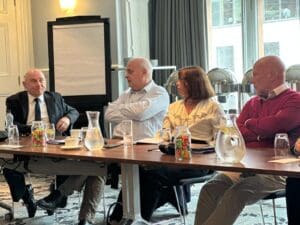 As one Lumia customer said, "CRAs such as Experian and Equifax can really help with affordability checks, but as they compete with each other and do not share their data you can't get sight of the whole market – which makes you wonder how many fraud indicators we might be missing? It's a bit like walking into a dark room and not turning the light on." So it really is the industry itself which needs to act.
Everyone in the room was in agreement, that Lumia is the right tool for the industry and in a post-Arena TV world, it is becoming an essential tool for preventing this type of asset finance fraud. The momentum that it has already gathered is indicative of the fraud fighting appetite across the sector, but there is still the urgent need to achieve that critical mass across the industry. Bassett hoped that everyone there would now become an ambassador for Lumia amongst their peer, in order to help get that last push across the line.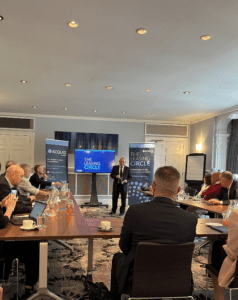 So, the first Leasing Circle meeting came to a close with the conclusion that to get full buy-in across the industry, the proposition must be kept as simple as possible – complications like collecting serial numbers on assets and/or using Lumia to aggregate other industry information, is something that can be considered  when the primary function is fully up and running, because we all need to walk before we can run.
Lumia is clearly the right platform to shine a spotlight on fraud in our sector and could enable a single point for the detection of such for our industry, however we do all need to work together to ensure we do not let this fantastic opportunity pass us by.