In a key move in the fight against fraud within the UK asset finance market, Conister has become the latest asset finance and lending specialist to join the Acquis Lumia community.
Launched in 2022, Lumia is a register of asset finance borrowing, providing a clear and real-time view of a company's current asset finance arrangements.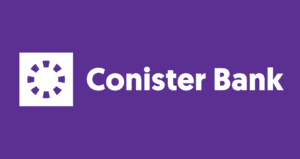 Conister Finance and Leasing Ltd is a lender offering business finance via introductions from an approved broker channel, and through our structured finance division, funding non-bank lenders. Part of the Manx Financial Group, Conister have operated in the UK for over 20 years, offering a broad range of funding products to SME customers.
Marcus Gregory, Executive Director at Conister, commented: "It is fantastic to collaborate with Acquis Data Services and other key players in the Asset Finance industry as we become part of the ever-growing Acquis Lumia community. Lumia is driving significant change in the industry, and showing the power that collaboration can have in finding innovative solutions to such an important issue."
James Rudolf, Director at Acquis Data Services, commented: "We are delighted to be welcoming Conister to Acquis Lumia. As each asset finance lender joins, the strength and effectiveness of Lumia grows, so it is great to welcome another key name in the industry to our community. We now have over 75% of the market committed to work together to fight against fraud."
There are now 26 providers who have signed up to the Acquis Lumia panel and a further 16 who have committed to joining the community. For more information about Acquis Data Services and Lumia, please visit: https://www.acquisdataservices.com/